You can edit or complete at anytime the information of a profile after creation (tag, phone number, external reference).
This feature's availability depends on your subscription plan and role.
Definition: A profile is a user within an organization. It means that each user is linked to one or various organizations by their profiles. The profile contains all the information of that user.
Why editing a profile?
The profile is the interface where all information about a user is accessible on the Izix Platform. Anyone with access to Izix has a profile, regardless of their role (administrator or simple user). The creation of profiles is essential to be able to subsequently assign parking lot access to your users, manage their roles and manage their access to cars.
You have the ability to modify the information in a profile at any time to update it in case it becomes obsolete for any reason.
How do I edit a profile?
1. Click on "Profiles" in the menu on the left side of the screen

2. Click on "Edit" button next to the profile you want to modify.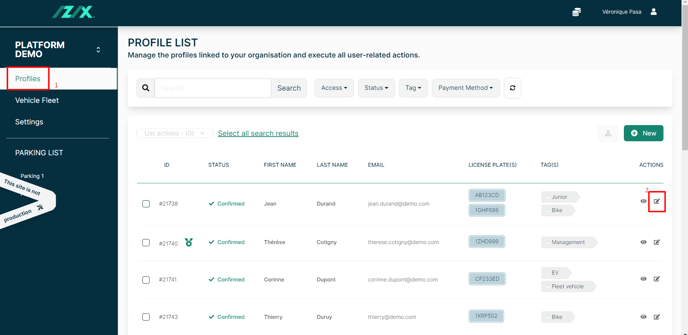 3. Make any necessary changes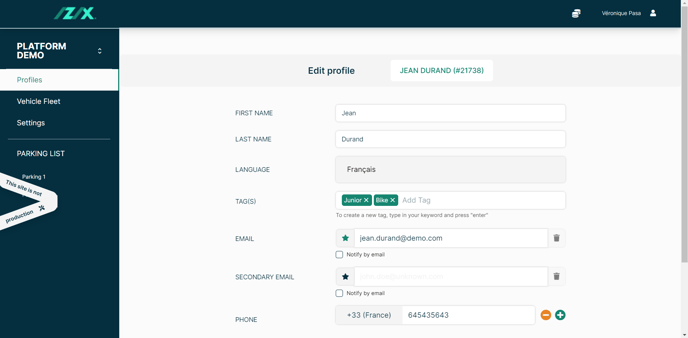 4. Click on "
Confirm
"​​​​​​