Learn how to release your spot when you have a preferential access type, to give other people the opportunity to park during your release period.
This feature's availability depends on your subscription plan and role.
Definition: A release is a period of time specified by a user during which they won't be using the parking lot. When releasing a spot, a user makes it available to other users, helping optimizing the usage of the parking lot by setting free the spots booked for them during this period.
Why should you release your parking spot ?
Releasing a spot is a way for a user whose profile benefits from a preferential access to notify the rest of the company that he will not make use of his access during a given period. This frees up the spot and makes it available for other users during the release period.

/!\ It is essential to release your spot in case of extended leave because it is not made available to other users unless you proceed to the release.
How to release your spot?
To release your spot, go to Business.BePark.eu:

1. Click at the right top of the screen on your name

2. Click on "My Access" in the little menu that will be displayed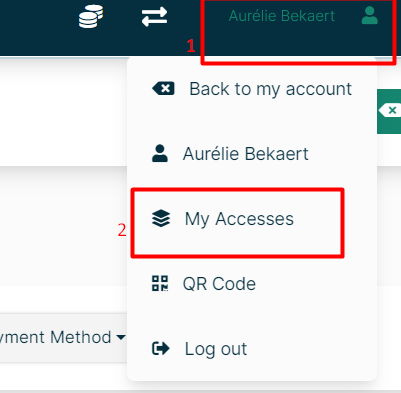 3. Click on the "Release a spot" button on the top right of your page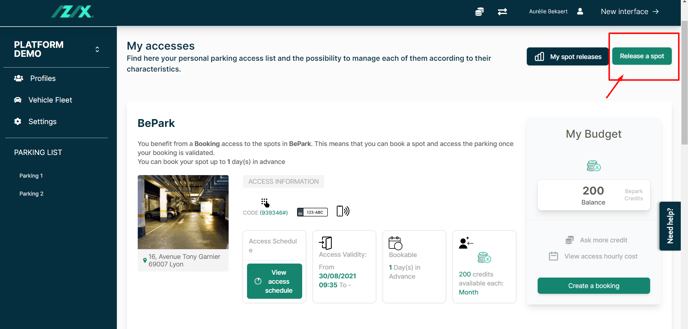 4. Define the date and time of your spot release

5. Click on "Confirm"