Remove one or several bookings for users, if they cannot access their account, to free up parking spots.
This feature's availability depends on your subscription plan and role.
Definition: A booking is an access strategy where the user books a parking spot in advance (within the day limit) by using the calendar interface. As of the moment a booking is made, a spot is booked for the user during the period chosen by him/her when making the booking.
When to delete a user's booking?
Users with a "Booking" (BOOK) access have the possibility to create or delete their own bookings. This type of access gives the users the right to book a spot. In order to use the parking lot, users will have to book a spot in advance.

If the user does not finally intend to use the parking and cannot cancel their booking by themselves for some reason, you have the opportunity, as an administrator, to delete their booking.
Please make sure to cancel the booking before it starts. Indeed, once it has started, it will no longer be possible to delete it.
How to delete bookings for users ?
1. In the menu on the left, click on the parking where you have to cancel he booking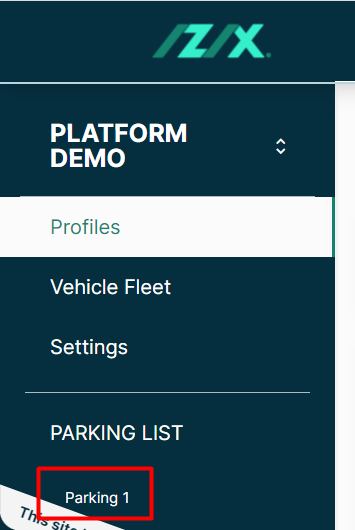 2. Select "Access List"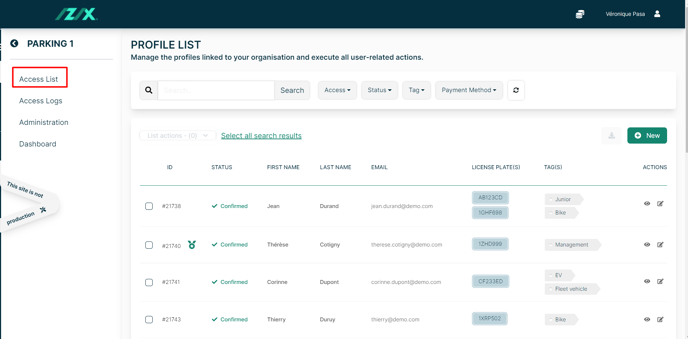 3. Filter the access list:
By date: to see all the accesses valid during a given period of time
By access: to see only the booking access types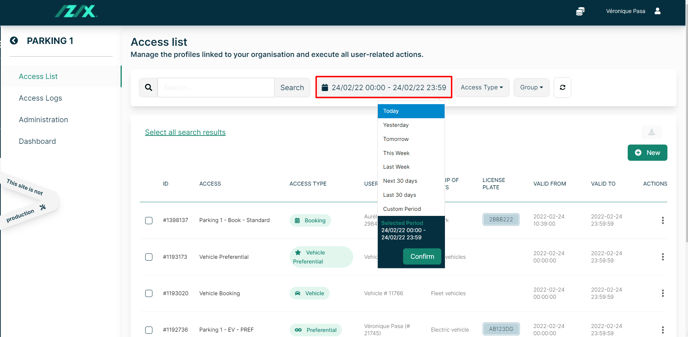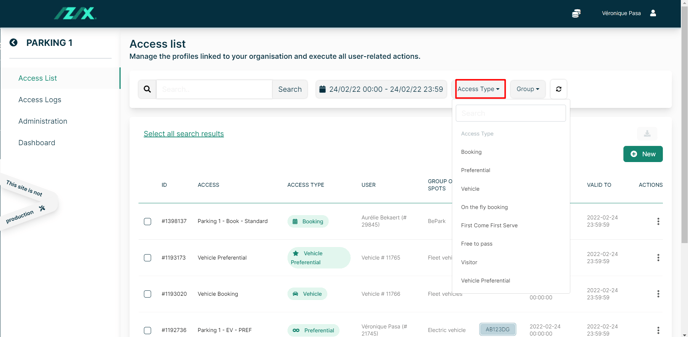 4. To delete one of the bookings, click on the 3 dots on the right of the access
5. Click on "
Cancel
" to cancel the booking.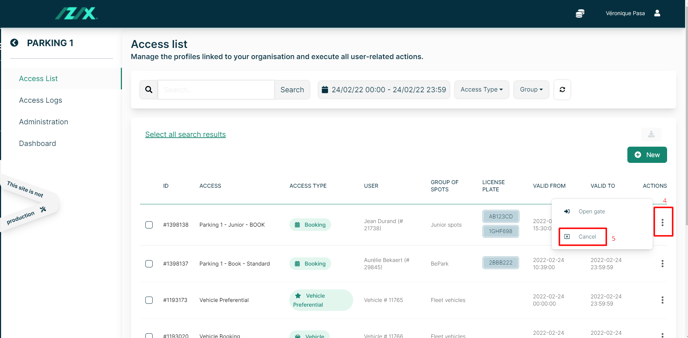 6. To validate, click on "
Confirm
"