Set up a visitor access to be able to create visits, so that people outside of your company can access the parking lot.
This feature's availability depends on your subscription plan and role.
Definition: A visitor is an external user of the organization having a temporary access to the parking lot of the organization. A visitor access is an access type that will allow system administrators and secretaries to create visits.
Why creating a visitor access?
The visitor access allows you to create bookings for visitors not belonging to your organisation (customers, consultants, delivery people, etc...). With this access, you will be able to book a parking spot for a visitor and allow them to access the parking lot through an URL link or code sent to his email address. Visitor access does not require the download and use of the Izix app.
What are the steps to follow to create a Visitor Access?
1. In the menu tab on the left side of your screen, select the parking lot in which you want your visitors to park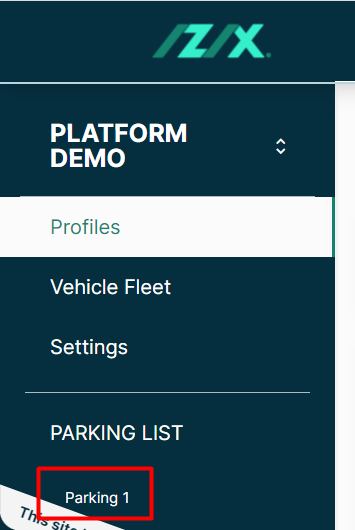 2. Click on "
Administration
"
3. Select "
Management of Accesses
"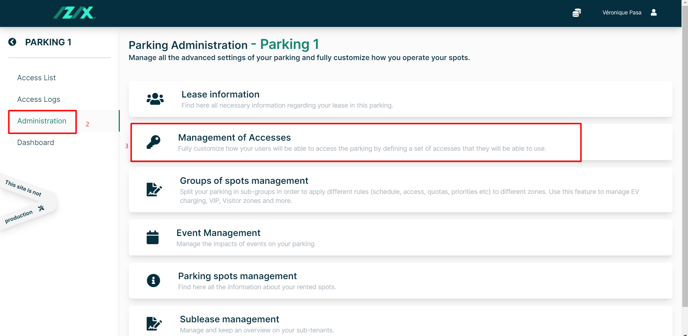 4. Click on "
New
" at the top right of your screen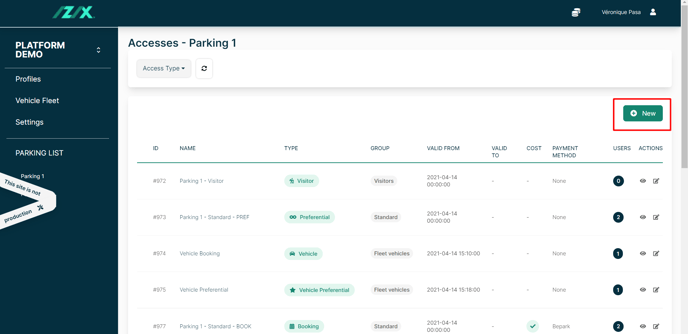 5. Choose the access named "Visitor"

6. Click on "Next"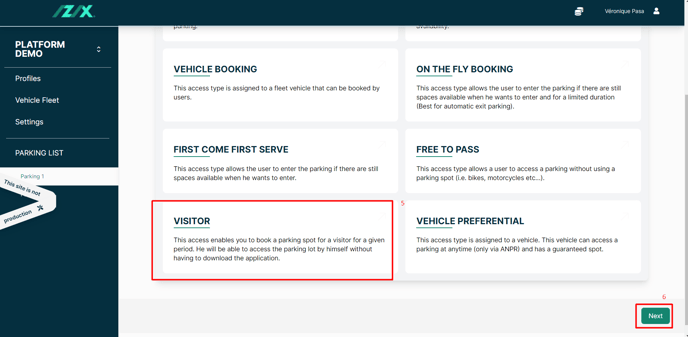 7. Configure your access :
Select if necessary the group of places in which visitors can park
Define the name of the access in the 3 languages
Set the start date and time for the validity period of the access
Define the access schedule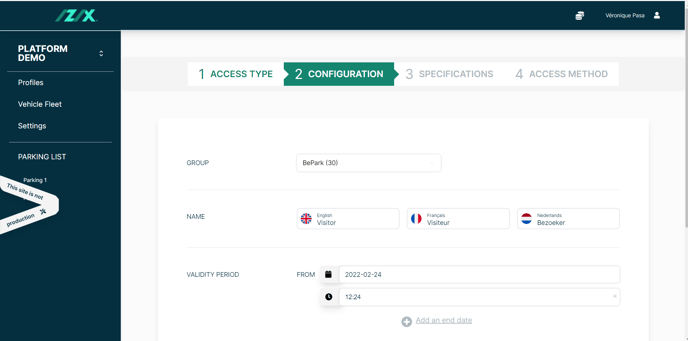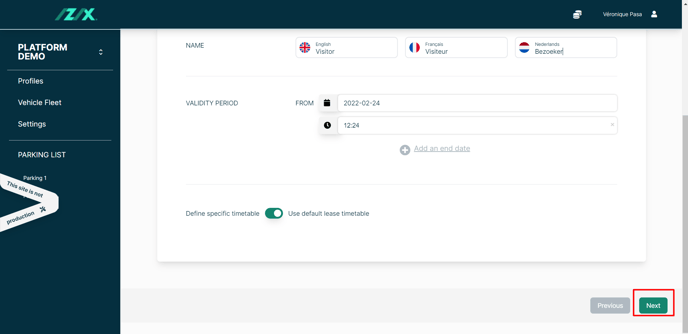 8. There are no specifications for this access, so you can click on "Next" a second time.

9. Select the "Url" input method (+ "Plate" if license plate recognition technology is available in your parking lot; + "Code" if access by personal code is enabled on the parking lot)

10. Click on "Confirm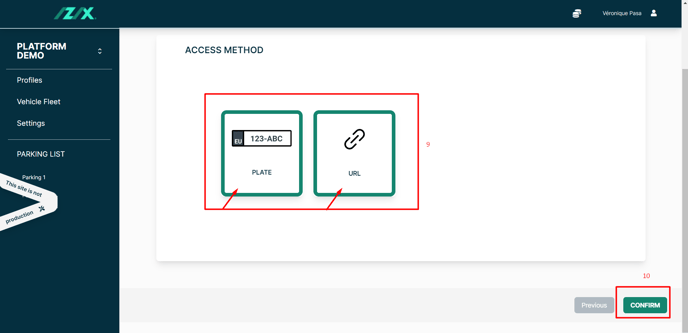 The visitor access is created. To create a visit please go to the article entitled
How to create a visit?

.